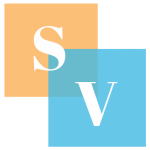 Hello! I'm Sammy...
I'm here for the betterment of YOU!
American author, philanthropist, personal and relationship specialist Sammy Veal is launching His brand new book, "A Lady Always Wins." As a proud father of 3, "2 suns and 1 princess," Sammy Veal's work stems from life experiences of poverty, homelessness, witnessing domestic violence, spiritual conflict, and strong community that fills in the holes of abandonment and socio-economic violence.
My Approach is Simple...
Sammy Veal has a background and earned certifications in general psychology, child psychology, and life coaching. Also as an ordained minister, he is able to provide counseling to the couples he chooses to wed. He boasts a 100% success rate so far and that is mostly credited to his ReVeal and ReNew program all of his married couples enroll in, and their dedication to each other and their commitment. Veal's background helped shape creation of the book by putting him into a position to see the "other side" of things. Being able to have this broader perspective, Sammy has honed his experiences into words on the pages of this book.
A Lady Always Wins Is Now Available
Purchase the Life-Changing Book Today!
A.L.A.W. WILL HELP YOU ACHIEVE SUCCESS… UNLOCK YOUR FULL POTENTIAL AND SAY HELLO TO THE NEW YOU! THE TIME FOR REAL CHANGE IS UPON US. THIS BOOK HAS SO MUCH USE FOR SO MANY PEOPLE IN THE WORLD — SELF LOVE, SELF ACTUALIZATION, SELF REFLECTION AND SELF DETERMINATION.

I am a Certified Health & Wellness Coach
My Professional Certificates
Follow Me On #MelanieHanson
This error message is only visible to WordPress admins
Error: No feed found.
Please go to the Instagram Feed settings page to create a feed.